India and Africa – Can agriculture pave the way ahead?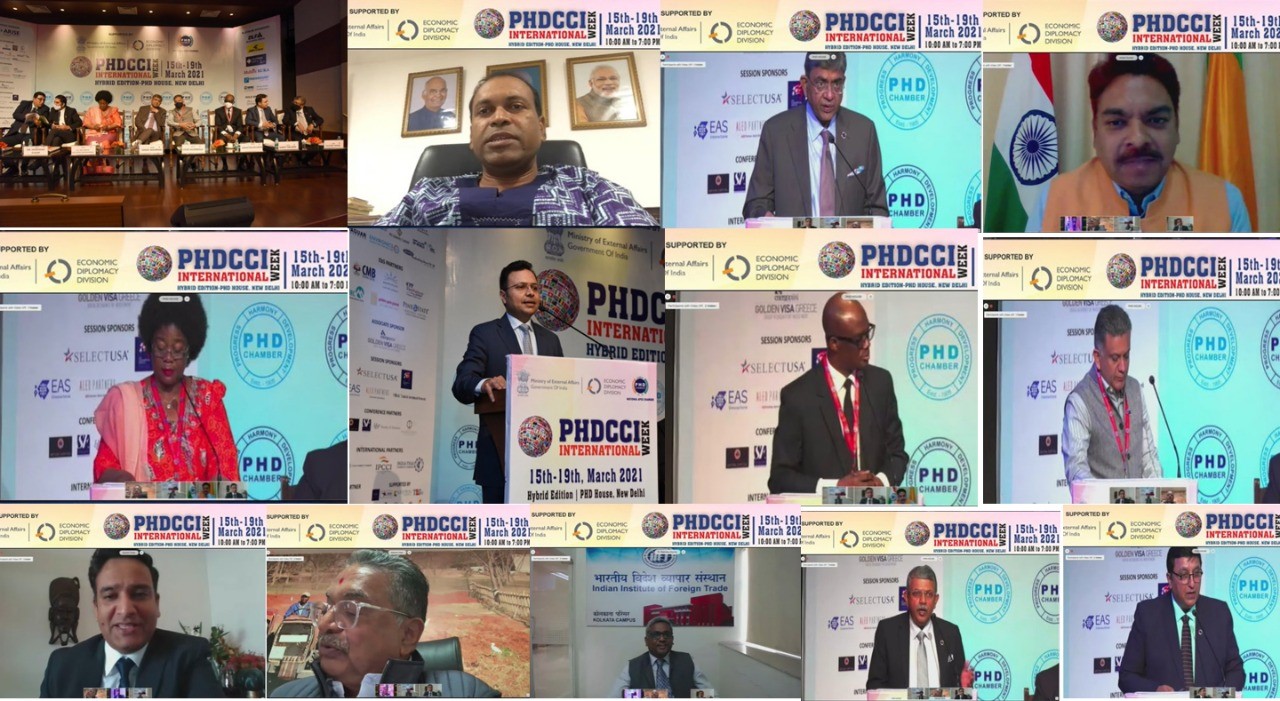 I recently had the privilege of speaking at the PHD Chamber of Commerce and Industry (PHDCCI) Board Meeting. Established in 1905, the PHDCCI is a proactive Indian national chamber working at the grassroot level while having a strong international presence, and boasting a member base of 130,000 small and medium enterprises. I was given an opportunity to share my thoughts at the India-Africa session, themed "Project Partnership – The Way Forward" which took place on Friday 19th March. 
My presence at this meeting was of course virtual, but pleasurable nonetheless. The PHDCCI has been instrumental in the development and promotion of Indian SMEs for over a century. Its accreditation of "Diamond Grade" by NABET speaks volumes about the professionalism of the organization and the support systems in place for growth of its members. 
The session was moderated by Naveen Seth, Assistant Secretary General, PHDCCI, and was attended by many industry stalwarts virtually and physically. Among them were Amararam Gurjar, IFS, Director (E & SA), Ministry of External Affairs, Government of India; Sanjay Aggarwal, President, PHDCCI; Sebastian Beliwine, Charge d' Affaires, Ghana High Commission, and his counterpart Sugandh Rajaram, High Commissioner of India to Ghana. Saket Dalmia, Vice President, PHDCCI, gave the vote of thanks.
The theme for our gathering was India and Africa, and the bridges that can be built between the two. Speaking as someone of Indian ethnicity, but who was born and brought up in Kenya, I am particularly passionate about this subject. I have always advocated for and facilitated the open flow of knowledge, resources and capital between the sub-continent and various African countries. While there are already numerous ways in which Indian businesses are operating in Africa and vice versa, in my speech I focussed on the unique opportunities available specifically in the agricultural sphere. 
You may know that ETG is the biggest processor of pulses in the world and a leading player in agri-inputs and logistics, which is something I am proud of. But despite these great successes, the producers of these commodities, that is the smallholder farmers at the base of the pyramid, are still terribly impoverished. More than 60% of the population of sub-Saharan Africa consists of smallholder farmers, and about a quarter of its GDP comes from agriculture. And yet, 40% of the population is living on less than two dollars a day. 
To try to correct this, I started the EFF about ten years ago, a non-profit entity whose mission is to contribute to the creation of a middle economy in the countries where we work by enabling smallholder farmers to move from subsistence to semi-commercialisation. We are present in Ethiopia, Kenya, Malawi, Mozambique, Tanzania, Zambia and Zimbabwe. So far, we have reached over 100,000 farmer families in various value chains and through different targeted interventions aimed at empowering them to have access to inputs, agronomy, capacity building, affordable finance and markets. 
Occupying this unique position, both as a champion for African smallholder farmers and as an entrepreneur with an understanding of the global agri-business industry, I informed the Chamber and everyone present that the potential of agriculture in Africa remains huge and untapped. The continent holds 60% of the world's arable land, I reminded them. This is in direct contrast to India, which lost 7 million hectares of arable land from 1985 to 2015 to commercial, industrial and residential use. 
I went on to say that, in the future, I foresee the need to explore alternatives to sourcing essential staples such as toor and urad in India. One negative fallout of the rush for productivity and profits in the agriculture sector in India has been the fall in per capita net availability of other cereal grains such as millets and pulses over the years. This led to the change in the consumption pattern over the years and the shift in focus from the minor cereals and pulses to the major cereals, rice and wheat.
As per recommendations by the World Food Programme (WFP), the countries which primarily depend on pulses and milk as protein sources should be taking 60 grams per day of pulses, whereas the uptake in India is only 30 grams. In order for India to realize its true potential, it has to provide its children a protein-rich diet. This then implies that there is a huge opportunity available for pulses uptake, which cannot be fully covered by domestic farmers. As per projections from ICAR, the demand for pulses will reach 39 million tonnes annually by 2050, which is a 50% increase from the current numbers. With little chances of improving the area under acreage of pulses and possibility of only moderate changes in yields, we must think long-term. As a contingency, I suggested that we should be looking at the possibility to grow these crops, which are indispensable and only consumed by Indians in India, elsewhere. This led me to the question – why not grow them in Sub Saharan Africa? 
Additionally, I pointed out, the Indian government can work with various African governments to grow paddy to meet domestic requirements, enabling these countries to become self-sufficient in rice.  In India, the per capita net availability of food grains increased over the years due to the Green Revolution in India. The per capita net availability of rice increased from 58.0 kg/year in 1951 to 69.3 kg/year in 2017. India has become the world's second largest rice producing nation with the largest rice harvesting area in the world. These learnings can be carried over to Africa with an aim to attain self-sufficiency in food grain production. This is a long-drawn process: it took more than two decades for India to become a net exporter of rice from an importer in the mid 1960s.  But this collaboration can help foster a bond between India and Africa that will persist in time to come. 
These kinds of initiatives will not only satisfy consumer demand. Fundamentally, I believe that agriculture holds the answers to solving four of Africa's ongoing challenges: extreme poverty, youth unemployment, rural-urban migration, and the lack of a middle economy. But I was sure to add a word of caution for those interested in getting involved: you have to be patient. Any successful agricultural initiative needs 10-15 years at the very minimum to show returns. Investors should be willing to work slowly and gradually, take ownership rather than delegate, and learn to navigate challenges arising from different infrastructural, socio-economic and political environments. 
I closed my remarks by reminding the audience that, should one overcome these hurdles, the reward would be immense. I wasn't speaking of the monetary rewards, although I did not dismiss those either. This was an opportunity to play a part in changing the narrative of Africa's backbone – its smallholder farmers: those who work tirelessly and relentlessly in the face of obstacles too big to overcome without our support. 
In these grim times, when economies have slowed down and there are restrictions affecting travel and business, I still see a silver lining. The pandemic gave us an opportunity to re-evaluate our priorities and goals; we can today take a step back and focus on what is substantial and fundamental, redirect our energies to greater human good, and invest in the future of all humanity.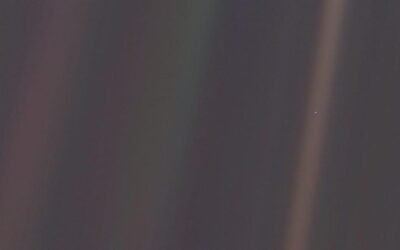 Climate change is real. It affects developing nations disproportionately as compared to developed nations. Developing nations should not wait for help to do good for the environment but work towards ensuring that these challenges are met headlong. They should know that sustainability goals and development is not mutually exclusive.
read more