The gender gap in agriculture – in conversation with a woman farmer
Along the Kenyan coast, there was once a thriving cashew economy fueled by a cashew nut milling factory in Kilifi town, 56 km north of Mombasa. The county has a population of 1.5 million and according to the Kilifi County Integrated Development Plan for 2017-22, 90% of the people depend on rainfed agriculture as their primary source of livelihood. The factory closed down in 1990 leaving Kilifi to rebuild its economy. Celestine Godana is a smallholder farmer here, and an outspoken member of the farming community. On the four acres of farmland owned by her mother, Celestine and her siblings grow maize, cassava, green gram, and cowpeas, with mango and cashew as their main cash crops. This International Women's Day, I want to bring attention to some of the unique challenges faced by women smallholder farmers in this part of Sub Saharan Africa.
Our paths crossed during a workshop that EFF held in Diani, Kwale County, in October 2020, which was centred on reviving the cashew value chain along the Coast of Kenya. A cashew grower herself, Celestine was able to proudly stand in front of the group of participants that included representatives from the Ministry of Agriculture, county governments, research institutions, other NGOs and members of the press, and eloquently articulate the pitfalls of previously donor-funded projects that had attempted to boost cashew productivity. "The problem that I face is the inability to fetch attractive prices for the produce that I get from my farm," she says. For all the work and energy that Celestine and her family are putting into their farm, she is not able to reap commensurate rewards because of systemic issues in the agricultural industry. 
From buying seed and ploughing the field, to protecting crops from pests, to finally selling her harvest for a fair price, the farming process is fraught with difficulties for the smallholder farmer.
Celestine maps out these hurdles for us. It starts with procuring farm inputs, like fertilisers and seeds. High yielding seeds are more expensive, and Celestine often has to plant non-certified, local seeds on her land. There is also a need for labour on the farm, for operations like weeding and fertiliser application, which require more capital. It is also expensive to hire a tractor for ploughing and, because of high demand, she often has to wait for days before her farm can be prepared. This is one of the reasons why Celestine, a mother of four, is limited to farming on a small scale. She says that the lack of money to invest in the farm is particularly hard on women farmers. Men in her town gain capital through local jobs that are simply not accessible to women, such as riding a motorbike-taxi (Boda-Boda), building houses, and tapping coconut wine.
When seeds are planted and crops are growing, it is imperative that they are protected from pests. "There are pests and diseases that attack mostly cashew trees, maize and sometimes beans," she says. "The last incident I remember is from June last year (2020) when there was a serious attack of powdery mildew on all my cashew trees." Pests and diseases reduce the quantity and quality of the yields in her farm. "Farmer groups should be given spraying equipment that individual farmers can use to control the pest and diseases when they occur, as they are expensive to acquire and maintain on one's own. We should also receive proper training on how to control these pests and diseases since many farmers have no idea how to go about doing this. Lastly, I wish we could be assisted with the right kinds of agro-chemicals because some are too expensive for us to afford."
Once crops are grown, farmers – and smallholder farmers especially – find numerous constraints in selling their produce. "Most of my farm produce is perishable – like cassava – so it needs a quick sale before it rots, since I lack storage technologies," says Celestine. "Sometimes I am forced to sell my produce at throw away prices to avoid losses from its decay." Consequently, transporting produce to the market is a time-sensitive logistical issue for farmers, especially those who live far away from formal markets, or live in areas that are not easily accessible by road. Formal markets are organised spaces for farmers to supply buyers. They have formalised transaction systems and have linkages with institutions such as supermarkets, retail groceries and hotels.
Without access to formal markets and  adequate means of storing their produce themselves, farmers are often forced to sell through informal markets,  where partnerships between suppliers and buyers exist with few or no transaction documents. They are characterised by the presence of several market players, and a lack of market information (like fixed price points) or formal market institutions. In Kenya, traders linked to farmers often buy either at farm gate or at collection centres and sell back the produce at the surrounding informal markets. Without ready markets to offer a fair price and protect the farmer, these traders or intermediaries can pay the farmer less than their product is worth, a practice that Celestine is familiar with. "For instance," she says, "I am forced to sell my cashew nuts to brokers and middlemen who go round in the villages to buy nuts at lower prices."
These intermediaries buy from farmers at below the market prices, only to sell to formal market players at higher rates. Smallholders are forced to sell to them because of logistical constraints, because they have to sell before their crops spoil, and sometimes because they do not have information on what the market price for their commodity is. Intermediaries may sell to other intermediaries, elongating the supply chain, thereby increasing the price of the good for consumers. This is a cycle that takes a toll on farmers. They receive less and less for the product that they put out, while its price on the shelf continues to rise. The cost of farm inputs, meanwhile, also rises. If continued, a few iterations of this cycle will put the smallholder farmer out of business. Unable to afford to continue farming, the smallholder is forced to sell their land to someone who can. This is likely to be a large corporation, who can invest in farms, which comes with a whole host of issues that I have spoken about in an earlier blog.
In this environment, many farmers are pushed to take informal loans from moneylenders to continue their farming activities. Celestine has never had to take a loan, but recognises that obtaining a formal loan is difficult and inaccessible to many farmers. Men in her area, she says, have the privilege of inheriting their parents' land, the deeds to which entitle them to loans and other funds. Women farmers rarely own the land they work on, which makes it difficult to have access to financial institutions and credit. Helping women own the land they work on has been a major social and economic issue in the country. Political campaigners in the country say that women owning land under their name is a key to reducing poverty and exposure to domestic violence, as well as providing security in old age, in addition to giving women collateral for formal loans.
International Women's Day is an occasion to celebrate women and girls around the world, and also a day to take actions that will make it easier for people of all genders to participate in our communities in the future. That said, Celestine is resolute in the face of difficulties. Her plans for the future include buying farm assets, like knapsack sprayers, and dairy cattle to create an alternative source of income. She also wants to buy two more acres of farmland adjacent to her own to grow maize. Notably, she hopes that one day her children will grow up to be good farmers, though she is aware that they might have different plans for themselves. "One of my biggest dreams for my children is to make sure they receive quality education so that they become responsible people in society when they have good jobs."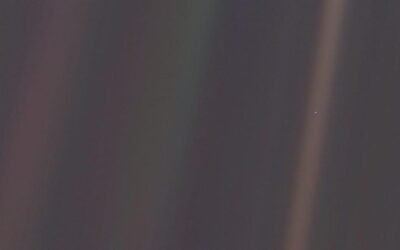 Climate change is real. It affects developing nations disproportionately as compared to developed nations. Developing nations should not wait for help to do good for the environment but work towards ensuring that these challenges are met headlong. They should know that sustainability goals and development is not mutually exclusive.
read more