World Food Crisis – How Africa can be the long-term solution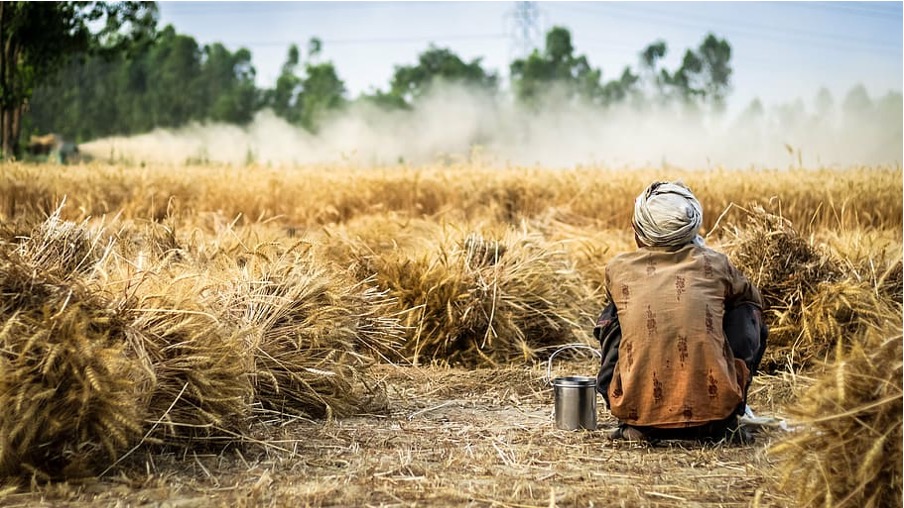 This photo by Unknown Author is licensed under Creative Commons
"No matter how strong the storm, how hard the rain and how vicious the wind there is always a gap in the clouds for the light to shine through."
– Ben Greenhalgh
We are in the midst of a world food crisis precipitated by multiple factors coming together to result in a perfect storm. The COVID-19 pandemic, Russia-Ukraine war, hottest year in decades and extended China lockdown have disrupted global agriculture value chains in a way that has not been witnessed since the last great War. This has been especially true for vegetable oils, the corresponding inflationary pressures causing a surge of 40% in the UN Food and Agricultural Organization's vegetable oil price index.
The top traded vegetable oils are palm oil, soybean oil, sunflower oil and rapeseed oil, and each have suffered from a different set of crises. Indonesia, which has almost 60% share in global palm oil export market, amounting to 30 million MT per annum, has stopped its exports citing local consumption and inflation worries. More than 60% of soybean oil is exported by Latin America (Argentina and Brazil), which has been struck by severe drought. Russia and Ukraine contribute to nearly two thirds of the total sunflower oil export, which has now been disrupted by the war between them. Half of the total rapeseed market is supported by Canada, which has suffered from a disastrous canola crop this year.
Thus, dependence on a few countries for the majority of important commodity crops is an ill-advised strategy that has come back to bite everyone. There is an urgent need to salvage the situation by diversifying the sources for each of these crops. Africa can be a great partner to the world for this objective, given that it has a number of factors working for it:
Abundant land, something missing in the major consuming countries like India and China

All types of weather and soils that can support a variety of crops – ranging from the cool climate of the Ethiopian mountains to the tropical climate of Congo and Western Africa and the moderate climates of Tanzania and Zambia

Proximity to major consuming markets of Europe and Asia

The national will to consider agriculture as a major source of revenue and employment in most African countries

A mostly organic way of undertaking agriculture due to fewer incidences of pests
It is not that these crops would be entirely new to Africa. Nigeria, in the past, had a thriving palm oil industry, and is still the fifth largest producer of palm oil. Once the plantations grew old, there was no concerted effort to replace the old trees with new ones, causing a substantial drop in palm yields. The revival of palm oil plantations would not only cater to local demand but can also support other countries. The same holds true for other palm oil producing countries in West and Central Africa. Soybean is grown extensively in South Africa, Nigeria and Zambia with enough scope to increase its plantation area as well as yield. Tanzania produces nearly 150,000 MT of sunflower oil annually from the nearly one million tons of raw seeds it produces. Given a helping hand, seed yield can easily be doubled, and seed production area can expand by a factor of five. Only 40% of vegetable oil demand in Tanzania is covered by domestic production. By adopting newer high-yield seed varieties and implementing good agricultural practices (GAP), Tanzania can quickly fulfil its domestic requirements and can start supplying to major vegetable oil deficit countries such as India. Canola, typically a summer crop in temperate climates, can be grown as a winter crop as is already being done in South Africa.
The Empowering Farmers Foundation (EFF) is actively engaged with stakeholders such as federal governments, research institutes, financing agencies and farmer cooperatives, in designing long-term and holistic projects to grow these oilseed crops in different African countries. We are always on the lookout for like-minded partners as there is no dearth in what is possible in such a diverse continent as Africa.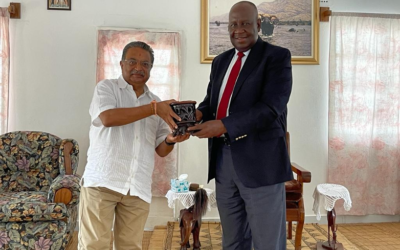 The success of EFF's two cashew projects in Eastern and Western Province of Zambia is a result of synergistic operations between EFF and the various government and multilateral agencies.
read more